William L. Vazquez, FACHE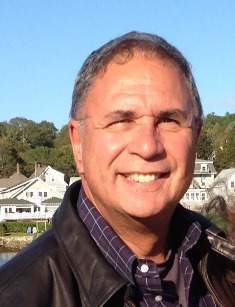 Bill Vazquez, Vice President, is a seasoned healthcare executive with broad management skills as CEO and COO and who successfully leads health systems, academic medical centers and federally qualified health centers through complex organizational change while strengthening organizational integrity and performance. Experienced in establishing strong physician collaborations, producing positive financial results, improving operational performance and building effective management teams. Experience with both union and non-union environments.
PROFESSIONAL EXPERIENCE
EXECUTIVE RESOURCES, LLC
2014 to present
Vice President
Bill serves as Vice President of Contemporary Health Care, Inc. and possesses an extensive specialty background relative to overall healthcare operations and business development, for which these talents are used by the firm relative to interim operations management engagements, business program development, and health system endeavors inclusive of major teaching organizations with extensive residency programs leading to collaborative efforts and transaction analysis with public and private entities.
VAZQUEZ HEALTH ADVISORS LLC
2009 to 2014
President
Independent consultant providing business development and management consulting services to diverse health care clients. Projects include:
·
Chief Operating Officer – City of Newark Federally Qualified Health Center –interim
·
Project Manager – Monmouth Family Health Center - $3.5 million capital project
·
Hackensack University Medical Center – Physician development, Strategic business planning
·
Palisades Medical Center – Strategic business planning, physician development
·
Project Director for ED Community Partnership Demonstration Grant for Monmouth Medical Center [in collaboration with Monmouth Family Health Center]
·
Senior healthcare consultant to MHA LLC on acquisition of Meadowlands Hospital and conversion to for profit status
·
Interim management services for NJ based Health Information Exchange
·
In collaboration with Contemporary Health Care, Inc.
-
Development of Residency Training Affiliation for South Jersey Health System
-
Capital planning grants for NJ [ funded $3.4 million ] and La based FQHC's
-
Strategic business planning for NJ hospital , ambulatory care
SAINT BARNABAS HEALTH CARE SYSTEM
Newark Beth Israel Medical Center
2008 - 2009
Vice President Business Development
Directed strategic business planning efforts for a 450 bed academic medical center. Responsibilities include physician relations, physician recruitment, satellite practice sites and coordination of internal business planning process. Represent CEO with collaborating affiliates. Established multiple satellite practices in organ transplantation and sub specialty pediatrics in Monmouth and Middlesex counties.
CATHEDRAL HEALTH SYSTEM
Chief Administrative Officer
2005 - 2008
Administrator – St James Hospital
CEO of 186 bed full service community hospital and System corporate affiliate. Direct system wide functions including GME , Materials Management, Corporate Ethics and Emergency Preparedness.
·
Established non invasive vascular laboratory which produced over 1400 studies and generated 300+ surgical procedures.
·
Developed Orthopedic product line which increased procedural volume by 42% over 18 month period.
SANTIAGO ASSOCIATES
2004 - 2005
Senior Associate
·
Lead consultant for engagement that restructured the ambulatory care delivery system serving 800 adolescents in secure care for the Juvenile Justice Commission of NJ.
SAINT BARNABAS HEALTH CARE SYSTEM
2002 - 2004
Executive Director – West Hudson Hospital
CEO of 175-bed community hospital and System corporate affiliate. Direct hospital operations and interface with local governance structure.
·
Redesigned hospital services including addition of a sleep center, 20-bed expansion of extended care beds and ambulatory oncology program resulting in 3% increase in hospital revenues.
·
Engineered and implemented restructuring plan for this financially distressed facility. Resulted in full asset merger with Clara Maass Medical Center and a $5 million turnaround from operations.
·
Improved patient satisfaction scores to top 5% of rankings while reducing FTE's by 10%.
AMERICHOICE OF PENNSYLVANIA
2001-2002
Vice President Network Development
Led contracting and provider relations for network of over 5000 physicians and 42 hospitals/ health systems servicing the needs of 115,000 health plan members across Medicaid, Medicare+ and Kids Choice product lines.
KURRON SHARES HEALTHCARE CONSULTANTS
2000-2001
Interim CEO
Restructured specialty behavioral health facility and a Medicaid managed care organization. Managed financial affairs, day-to-day operations and the development of reorganization options resulting in enhanced asset value of organizations.
·
Developed plan for reorganization that balanced interests of secured lender, patient care interests and state and county government. Resulted in increased value of $8.2 million.
·
Directed reorganization and subsequent sale of 70,000 member MCO resulting in $8.4 million gain.
UNIVERSITY OF MEDICINE AND DENTISTRY OF NEW JERSEY,
UNIVERSITY HOSPITAL, Newark, NJ
1994-1999
Vice President and Chief Executive Officer
Directed 466-bed core teaching hospital of the New Jersey Medical School, which serves as a local community hospital and a tertiary referral center for Northern New Jersey. Directed a staff of 3,000+ employees, including a 300-member medical staff, 254-member house staff, and an operating budget of $275 million.
Successfully integrated academic and clinical priorities between the Medical School and the Hospital, resulting in a 56% increase in faculty practice income.
Directed five years of positive operating margins, despite hospital's role as the single largest provider of charity care and Medicaid in New Jersey.
Negotiated managed care contracts with associated revenue increasing to 19% of total hospital revenues. Expanded ambulatory care services to exceed volumes of 250,000 visits per year.
JACOBS MANAGEMENT GROUP, Philadelphia, PA
1992-1994
Executive Vice President
Built health services division for this national executive search and management consulting firm. Developed strategic plan identifying potential market segments, growth opportunities and new product lines for development.
NORTH PHILADELPHIA HEALTH SYSTEM, Philadelphia, PA
1988-1992
President and Chief Executive Officer
Led turnaround of a financially distressed 238-bed community hospital to financial stability and subsequent merger of the facility with a neighboring 180-bed Catholic hospital. Created a 409-bed multi-campus community health system providing acute med/surg services, ambulatory care, inpatient and outpatient substance abuse programs, and specialty psychiatric services.
Prior Professional Experience:
ST. ELIZABETH HOSPITAL, Elizabeth, NJ
1980-1988
Senior Assistant Administrator
TRENTON PSYCHIATRIC HOSPITAL, Trenton, NJ
1977-1979
Assistant Hospital Administrator – Unit Chief
SOUTH BEACH PSYCHIATRIC CENTER, New York, NY
1972-1977
Chief of Service
LINCOLN COMMUNITY MENTAL HEALTH SERVICES, New York, NY
1966-1972
Director of Pre-Care and After-Care Services
EDUCATION
M.S., HUNTER COLLEGE, New York (1973)
B.A., CITY COLLEGE OF NEW YORK, NY (1971)
Currently holding 24 credits toward Doctorate in Public Administration from NEW YORK UNIVERSITY
PROFESSIONAL ACTIVITIES/CIVIC ORGANIZATIONS AND MEMBERSHIPS
Fellow
American College of Healthcare Executives
Board Membership
University Health System Consortium
National Association of Public Hospitals, Executive Committee
New Jersey Council of Teaching Hospitals; Chairman, Executive Committee
United Way, Essex and West Hudson
American Hospital Association
Essex County College – Finance Committee Chair
Contact us, and we'll be happy to tell you exactly how we can address your particular institutional situation.