Harry S. Wright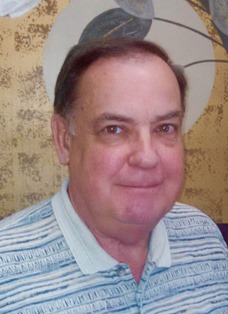 Mr. Wright has 30+ years experience in financial, operational and regulatory matters in the health care field. Mr. Wright has managed projects in the following areas:
- Patient Accounting
- Financial Modeling
- Finance Department Assessment and Financial Services
- Compliance Reporting
- Strategic Assessment
- Bond Compliance
- Outsourcing
- Contract Negotiations
- Due Diligence
- Evaluation
- Valuation
- Practice Management
Mr. Wright's consulting experience includes:
Operations/assessment of finance departments for both teaching and non-teaching hospitals, financial considerations of merged institutions, financial feasibility studies and corporate reorganizations.
Assisted client institutions with their financial planning, particularly in preparing them to meet the challenge of operating in a changing managed care environment.
Negotiated, evaluated and performed studies on the impact of managed care contracts on hospital and physician operations.
Assisted client institutions in the placement of temporary personnel until qualified full time professionals could be located.
Performed due diligence on the potential merger of health care institutions.
Evaluated the capabilities of a health care system to manage a fully risk based relationship with a major third payor.
Performed due diligence on the potential merger of managed care companies.
All aspects of third party reimbursement to include cost report preparation, rate appeal assistance and revenue maximization.
Evaluated governance, operations and product portfolio development of a managed care company.
Previous Professional Experience:
Deloitte and Touché (Formally Touché Ross and Co.)
Responsible for health care audits and third party consulting.
East Orange General Hospital - Controller/Director of Finance
KPMG (Formally Peat, Marwick, Mitchell and Co.)
Responsible for the health care reimbursement consulting division.
Network, Inc. - Senior Vice President
Responsible for the management of the firms consulting practice and new
product development, in addition, to the firm's subsidiary offices.
The Concord Group, Inc. -Senior Vice President
Responsible for overall operations and management of the firms consultants and
New product development
ASA/Aon (Acquired The Concord Group) - Vice President
Responsible for the management of the Somerset office healthcare consultants
Education:
Bloomfield College - BA in Accounting
Professional Affiliations:
Healthcare Financial Management Association
Medical Group Management Association
American Health Lawyers Association
New Jersey Association of Public Accountants
Contact us, and we'll be happy to tell you exactly how we can address your particular institutional situation.